Lough Greenan - Donegal
It is 10 mins before 4am, and for the second morning in a row I am slipping out of a cottage, into the mist. A short while later, high above Lough Greenan I'm walking back and forth up across the mountain bog, chasing compositions that so far remain unseen.
A little after 4.30am, as the Donegal landscape wakens below, the first frames are exposed. In my heart of hearts I know the image doesn't work. My initial reaction is to shoot a panoramic, but grand vistas can be difficult to pull off, in this instance there is too much going on, as is so often the case in landscape photography, less is more. So instead of chasing pictures I compose and wait.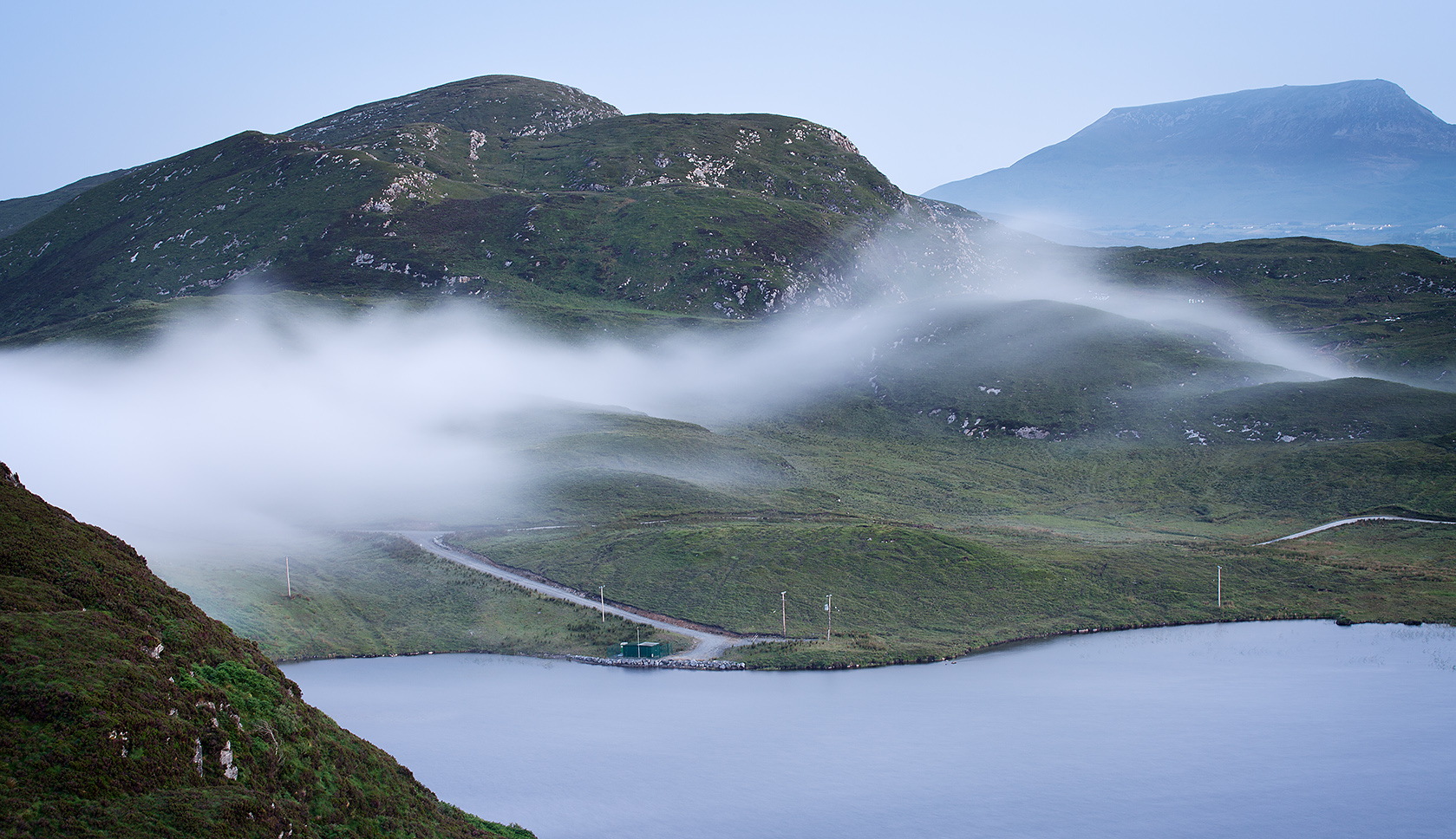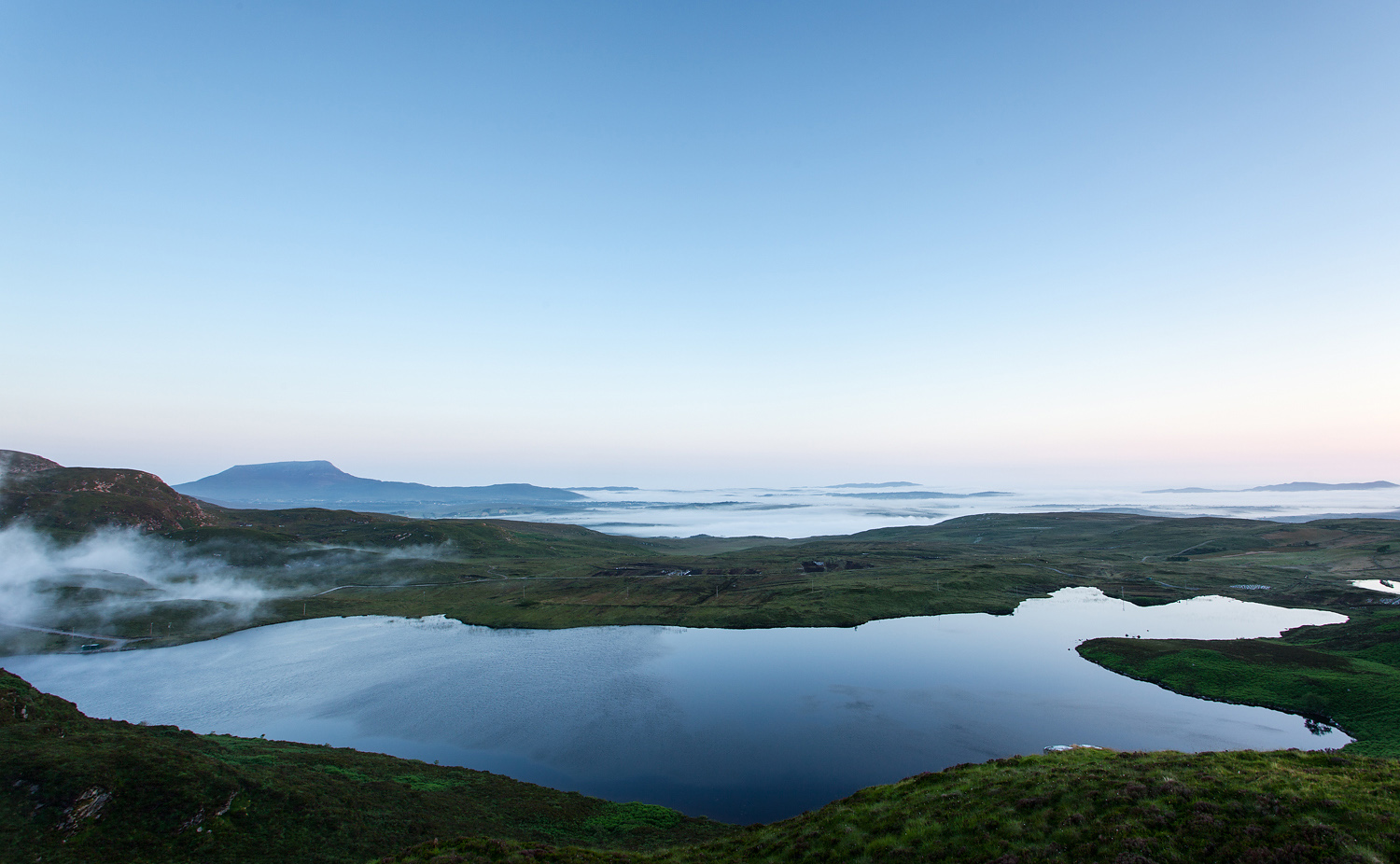 Shortly before 5a.m, a ghostly mist, eerily floats in beneath a distant Crockmore, weaving its fingers across the landscape. Eight seconds @ F11 later, and with the midges tasting breakfast, an abstract moment of reality appears on the LCD. I'm happy; it is great to exposing pixels at this time of the morning again!!
Donegal, a photographer's paradise! - Keep an eye out for details of my 2014 Donegal workshop which will appear online soon. Or sign up for my mailing list to receive details direct to your inbox.